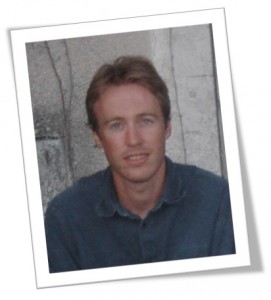 Thomas Mogford is the author of a series of crime novels following the life of a lawyer from Gibraltar called Spike Sanguinetti. The first book in the series, Shadow of the Rock, was one of the Spectator's 'Books of the Year', and was shortlisted for the CWA 2013 Dagger Award for best debut novel. Both the sequel, Sign of the Cross, and follow-up, Hollow Mountain, were shortlisted for Crimefest's eDunnit award (in 2014 and 2015), while the fourth book, Sleeping Dogs, was chosen as one of the Guardian's 'Best Holiday Reads' of 2015. The latest Spike Sanguinetti novel, A Thousand Cuts, was published in February 2017, and was hailed by The Sunday Times as 'a traditional and thoroughly satisfying crime novel'.
"One of the most enjoyable crime series of recent years." SUNDAY EXPRESS
"Evocative, engrossing and entertaining." THE TIMES
"Tremendous atmosphere, rich characterisation and ideally complex plotting." WILLIAM BOYD, author of Any Human Heart, Restless and Sweet Caress

"Terrific. What Aurelio Zen was to Italy, Spike Sanguinetti could turn out to be for Gibraltar." CHARLES CUMMING, author of The Trinity Six, A Foreign Country and A Colder War
"Recommended for holiday reading." FRONT ROW, BBC RADIO 4
"Spike Sanguinetti is a younger, sexier, unmarried but still sensitive version of Donna Leon's Guido Brunetti, and his adventures may eventually attract a Leon-size audience." BOOKLIST
"This superlative international crime series. Highly recommended." RAVEN CRIME READS
To contact Thomas, click here.